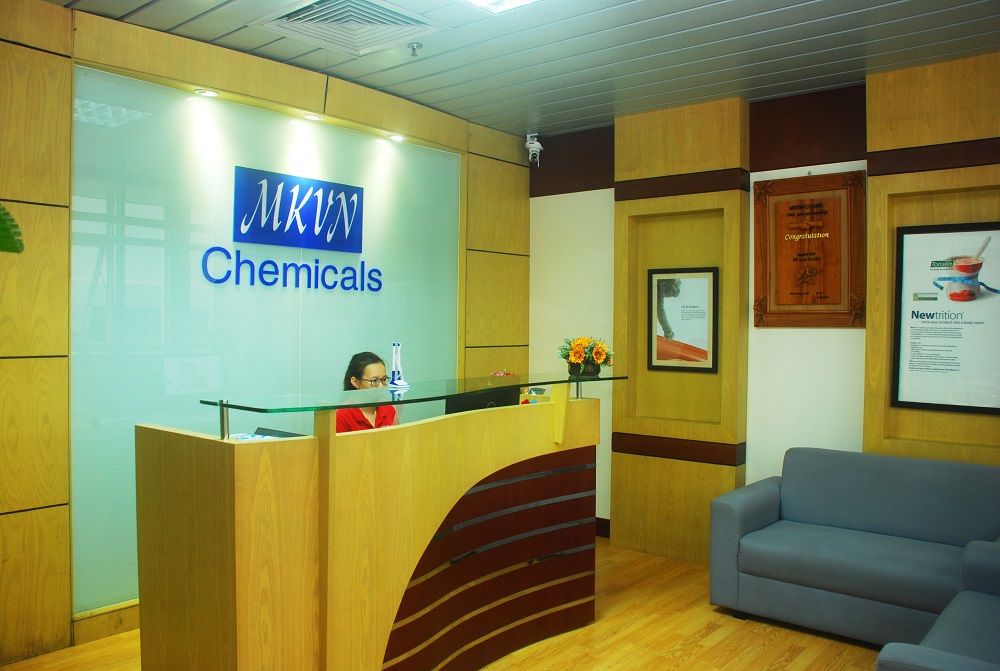 The Management and Staff of MKVN Chemicals Co., Ltd, HCMC extend to you a very warm welcome on the commencement of your employment with our Company.
MKVN Chemicals Co.,Ltd was established in August 2000 in order to develop and service the market on behalf our two main principals with Office in HCMC and Branch Office in Ha Noi.
MKVN are presently the Distributors of BASF. MKVN also represent other principals for other related business.
A substantial investment has been made in MKVN Chemicals Co.,Ltd to provide efficient working conditions for its employees.
We recognize that our personnel are an important part of this investment. We are committed to Internal Customer Service Standards which emphasise service performance to be in total compliance with the standards set by our principals in order to fulfill our customers' needs and expectations. We ask no less than that your total commitment to promote these objectives. We will help to develop employees's potentials in order to be successful in their respective roles and responsibilities in the Company.
---
Head Office in HCMC:
10 Pho Quang St., Ward 2, Tan Binh Dist.
Tel: +(84) 28 3997 6980 - Fax: +(84) 28 3997 6981

Branch Office in Ha Noi:
4A Lang Ha St., Ba Dinh Dist.
Tel: +(84) 24 3936 1417 - Fax: +(84) 24 3936 1416